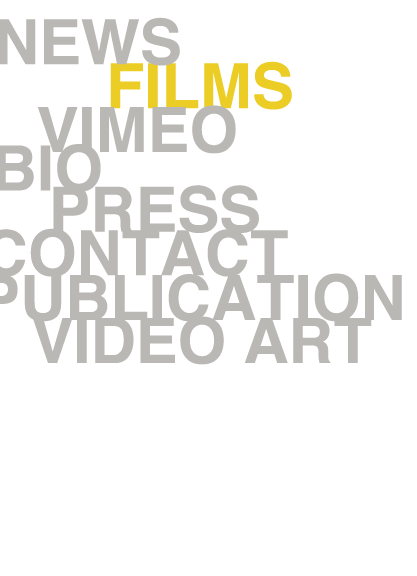 Grandmother
Original title : Grandmother

A Film by Yuki Kawamura
Japan, France, 2009, 36min, HD , Color, Documentary


SYNOPSIS
The grandmother of filmmaker Yuki Kawamura dies after spending fifty days in a coma; with the whole family
we accompany her through this journey. It is an opportunity for each and everyone to reflect upon mourning,
and beyond that, upon life, its multiple forms, its disappearance as well as its inexhaustible resources, and
the signs of its infinite diversity. Life's beauty is in water, mist and foam, in lichens and trees, in this grandmother's
dying face, and in her family's care, affection and joking, in her children's every word, every breath.

FESTIVAL & SCREENING

Cinémathèque Québècoise 2011
Cinéma du Réel 2010
Indie Lisboa Film Festival 2010
World Film Festival of Bangkok 2010
Shinsedai Cinema Festival 2010
Montreal World Film Festival 2009
Torino International Film Festival 2009

AWARD

Short Film Award
Cinéma du Réel 2010
CAST & CREW

Cast : Masa Kanatani
Directed by : Yuki Kawamura
Written by : Yuki Kawamura
Editor : Junko Watanabe
Director of Photography : Yuki Kawamura
Sound Editor : François Colin
Sound Mixser :François Colin
Produced by : Yuki Kawamura